How to Get Your Paperwork in Order When Moving to Hungary
If you need help arranging your paperwork, there are agencies that can help you with that. A great tip to save money is to translate your documents to Hungarian while you are still in the US and get it notarized in the Embassy. In any case, the Hungarian Embassy in the US should be your go-to address for all the details regarding your legal stay and employment in this country.
2. Living in Hungary Is Affordable
This is not a general rule, but some cities are much more affordable than the capital Budapest. And the capital itself is quite affordable when compared to the cities of the same size in the US or Europe. In Philadelphia, which has roughly the same number of people as the Hungarian capital, consumer prices including rent are about 50% higher, as well as groceries and restaurant prices.
If you still haven't secured a job and will be living on a budget for a while, don't limit yourself to the capital. Pecs and Debrecen are also big cities but with significantly lower costs, and if you want to move somewhere quiet, Fonyod and Balatonalmadi are great options.
Hungary is much more affordable than, let's say, the UK, France or Germany. This doesn't come at the expense of the quality of life – it is still one of the best places to live abroad.
How Much Does It Cost to Live in Hungary?
You might want to know the approximate cost of living. This is how much you can expect to pay for rent, utilities, market, transportation, etc. in Budapest and other cities in the country:
One-bedroom apartment monthly rent ranges from $310 to $420, depending on the location
Basic utilities are $155 per month
Public transportation pass costs $30
A meal in an inexpensive restaurant is $6.5
A three-course meal for two people in a mid-range restaurant is $29
Guaranteed prices for International Moving. No Hidden fees or surprises!
FREE ESTIMATE
Job Opportunities for Foreigners
To cover the expenses of everyday life in any place on Earth, you'll have to secure a job or some other kind of income. When it comes to working opportunities for Americans and other foreigners, know that highly-skilled workers in the IT and tech sectors are in high demand.
And if you're interested in how to find a job, start with newspaper ads and job listings on some of the expat sites. Another option is to register with the local labor bureau and some of the employment exchanges.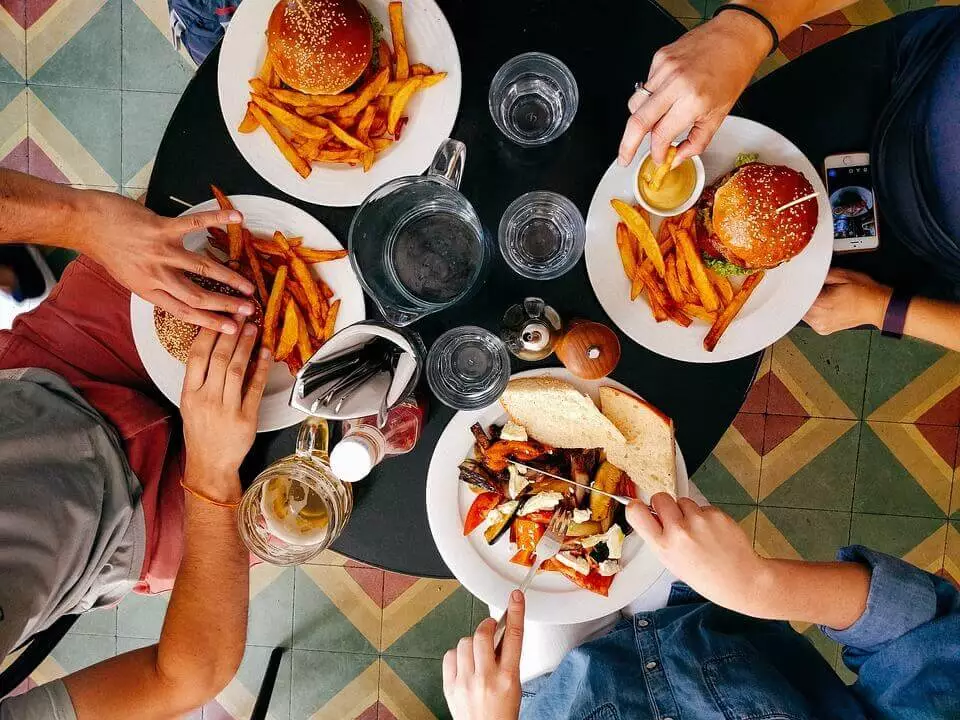 3. Finding Housing, Health Care, Leisure, and Great Restaurants Is Easy
While it may not be as straightforward as landing here and getting an apartment right away, you can find one at a fair price. You might want to search a bit in advance before you start packing. That is your best bet to find a place that will suit your needs. If you want a place to stay even before your plane lands, you can contact a local agent to find you the right spot and make sure that everything goes without a hitch with your landlord.
While the nation has a great healthcare system that is mostly free for legal residents, check how that applies in your particular case. Can you get healthcare as an expat, or should you browse through insurance packages back home?
You can find many opportunities for leisure here. Nightlife is rich, spas and baths are a part of the culture, and restaurants are very affordable and serve great food. Besides Hungary alone, you can always hop to the neighboring countries for sightseeing or relaxing on weekends.
Food Is a Religion and a Part of the Culture
Hungarians are dedicated foodies. They have their own unique twist on continental European dishes like meat stews and fish stews, which they like to spice up quite a bit. Expect to stumble upon goulash, langos, paprikas, dobos torte at some point in your stay. Magyar heritage is very present in the cuisine.
Nightlife Is Rich in Budapest
Nightlife here is notorious, but not in a bad way. Hungarians love to party till late hours. Many expats say that they enjoy the club scene in Budapest. You can opt for a bar to get a drink with friends or party till the morning hours in one of the clubs with great DJs and bands that play live, especially on Thursdays, Fridays, and Saturdays.
4. Moving to Hungary Will Require Learning Some Hungarian, Which Can Be Tricky
When it comes to learning a language abroad, keep in mind that Hungarian is one of the more difficult ones out there. Many Americans point out that they have had a hard time learning even the basic expressions. But it is certainly easier to break the language barrier while you are here by talking to locals every day. You can enroll in a language course while you are still at home or even when after you move. Luckily, there are courses for every level of proficiency.
They Do Speak English in Hungary, but You'll Have to Learn Some Basic Expressions
Here is a brief list of the most commonly used expressions to start with. You'll need them for basic communication. The truth is that if you wind up in a more rural area outside Budapest, for example, you'll have problems communicating in English exclusively.
5. Living Here as an Expat Will Require Some Adapting
Despite the language barrier, this is still one of the friendliest countries in the world to move to that welcomes expats from all over the world. Many of them decide on putting down roots in the capital city of Budapest, so you can count on some company from back home in this city. However, if you are planning to stay here longer, it would be nice to get acquainted with the local customs and social norms. They are pretty much the same as in many other parts of Europe, but they tend to be a bit less stuck up than the Brits, for example.
You Can Expect All Four Seasons of the Year
This nation occupies the central part of Europe, and thanks to its supreme position, it has all four seasons. It is in the Continental climate zone, with temperatures reaching below freezing point in winter and over 85°F in the summer. Spring and autumn are mild with a bit more rain, but overall, it is very pleasant.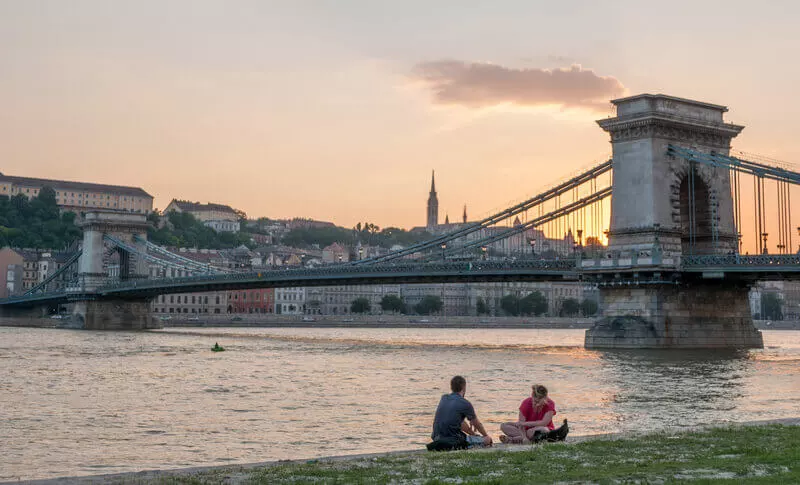 6. The Expat Community Is Very Active
There's no better support system for people living abroad than the expat community. Your fellow US citizens have already gone through many of the same things that await you and can give you some useful, practical advice for many problems that may occur. Since most expats know how important it is to stay connected, they organize meet-ups, online groups, and social media groups to stay in touch.
Where Can You Find Your Fellow Expats?
Besides groups on Facebook and other social media platforms, expats have very well-organized websites with a lot of useful information and the possibility to find your new expatriot friends. On Expat Info Desk, you can find useful information for many destinations around the world besides the communities of expats in your chosen country.