Have you been planning on moving to Italy from the USA for a very long time? Maybe you have finally retired and have always dreamed of living in the land of wine, pasta, and fashion? Perhaps you find the Italian culture and history appealing and have decided that the time is right for you to relocate and settle somewhere in the Apennine peninsula.
If you are finally considering moving internationally, be it because of wanderlust or because you want to start a family there, here's everything you'll need to know before you get the relocation process started.
The Legality of Moving to Italy
The very first thing you should take care of is the legality of your relocation. You've probably wondered how long you have to live there to become a citizen. There are some things you'll have to read about and keep in mind, and your choices will also depend on where you're relocating from. A tourist visa will allow you to stay here for 90 days. But no matter where you are from, if you stay longer without the proper documentation, you're staying there illegally. There are numerous visas you can get, such as a diplomatic visa, a work permit or visa, a business visa, family reunion visa, a study visa, and more.
Moving to Italy from the USA
If you are a citizen of the US or Canada, you can stay in the country for 90 days as a tourist or if you're on a business trip. You will need to get a Schengen visa if you want to get permanent residence. A family visa will be the best option if you're relocating with your family. And an elective residence visa is the most viable choice for any retirees who have income from their pension or retirement fund.
What Are the Rules If You're an EU Resident
As Italy is a member state of the European Union, all citizens of the European Union can enter without any paperwork. This is part of the EU's free movement of people, but you will still have to register in the city you're relocating to. So, pay a visit to the town hall of your new home city and register. In case you're an EU citizen and don't have a job, you may have to provide some proof of income and that you are financially stable.
Learn a Thing or Two About Italian History and Culture
This is one of the oldest countries in the world, and it has a very rich history that dates back to the founding of Rome in the 8th century BC. After more than 2000 years, you can be sure that the country is brimming with countless museums, historical monuments, churches and cathedrals, and galleries which attract millions of visitors as well as expats each year.
The country is also home to numerous fashion metropolises, wonderful music, operas, and buzzing nightlife in many of its larger cities. And don't forget the cuisine, from different kinds of pasta to a wide variety of pizzas, Italian cuisine is famous worldwide. Italians are very proud of their nation, customs, culture, and history. They are very welcoming and will be very glad to tell you more about their rich history, and will be sure to embrace you if you show genuine interest.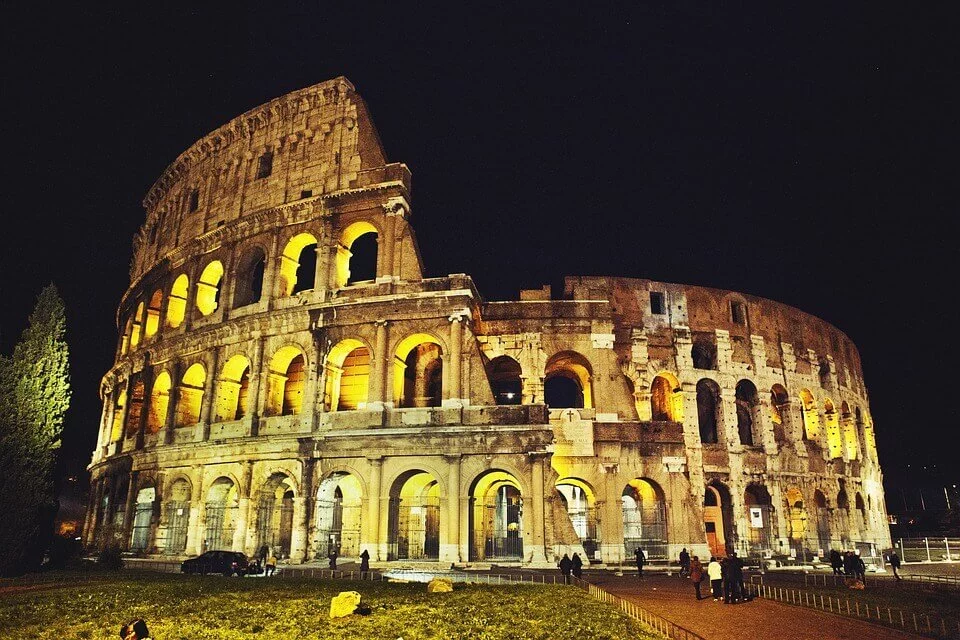 The Economy and Job Opportunities
If you're moving to Italy as part of your company's employee relocation program, or if you're a retiree, then you won't have to worry about the job opportunities. But if you're planning on living and working there, then there are some things you should consider and relocation questions you should ask your employer. Finding a new job won't be as easy as people may tell you, as the country's economy isn't exactly stable when compared to other EU members. You will want to do your research before you even start packing for your international move. Look for job opportunities and companies in the industry you are interested in, and start networking long before you move there.
The Cost of Living Will Depend on the City You Settle In
Depending on your situation, your budget, and whether you're relocating internationally for the first time, the cost of living may be surprising. If you're hiring professional movers with international moving services, you may not have much of a budget when you first land. Large cities like Milan and Rome can be very expensive, even if you're arriving with a significant retirement fund. On the other hand, smaller places all over the country have a lower cost of living, and renting or even buying real estate will be much easier than in the larger cities. Do keep in mind that any products and food made locally may be very affordable, but the imported goods are much more expensive.
Guaranteed prices for International Moving. No Hidden fees or surprises!
FREE ESTIMATE
The Healthcare System is Reliable
One of the greatest advantages of living here is a top-notch healthcare system, ranked among the top 10 in the world by the World Health Organization. The national health plan offers a variety of hospital and medical benefits. Most of the healthcare is either free or very cheap under this plan, and as a permanent resident, you will be eligible to get it.
Besides adequate public health facilities, you can also turn to the private medical sector. Both in the private and the public sector, you can find the best English-speaking doctors in the bigger cities like Rome and Milan.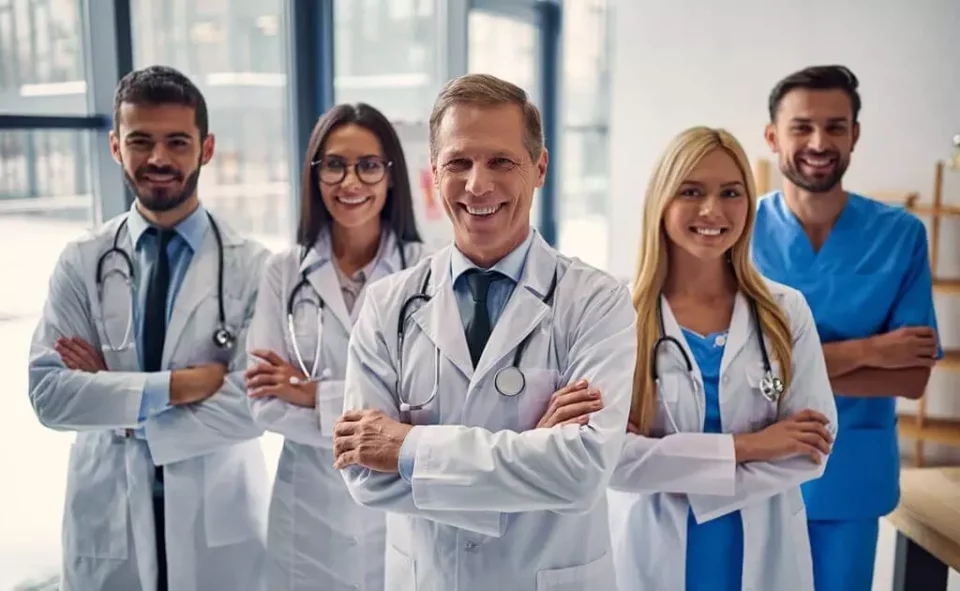 Nature and the Climate Are Amazing
When it comes to the climate, the weather can be quite different depending on where you plan to move to. Make no mistake – the climate is one of the most wonderful in Europe but can be quite varied. For example, the beautiful Alps in the north experience quite different weather when compared to the island of Sicily in the south. The north of the country gets the most of the mild European climate, with colder winter months and a mild summer. The rest of the Apennines, on the other hand, can be described as having the best of the Mediterranean climate that many people are looking for when relocating internationally. The summers are hot and dry and perfect for visiting some of the many beautiful beaches that the nation is blessed with. Meanwhile, the winters are very mild and won't be as troubling as the ones in the north.
Popular Locations for Expats
There are many cities and towns across the nation which can be very appealing to expats. Unless you are relocating because of your career and have to go to a specific place, you will have a wide range of options to choose from. Many cities are thousands of years old and have a very long history and culture on their own. You will have to consider the job opportunities and the economy, as well as the climate and the available outdoor activities. Your choice may also depend on whether you want to move to a bigger city or settle somewhere in the countryside.
Rome – the Eternal City
Rome is the capital and home to over 3 million people. It is one of the most popular places for expats to move to, and close to 10 percent of that 3 million are non-natives. It's the political, diplomatic, and economic center of the nation and home to the famous Colosseum as well as Vatican City, which is actually a sovereign state within the Eternal City.
The service industry dominates the economy of Rome, but there are many high tech and research opportunities as well. Close to 10 million tourists visit Rome on an annual basis, which is why the service industry dominates the job market.
Florence – the City of Lilies
If you are looking for a place rich in culture, art, and history, then Florence should be at the top of your list. Many expats who are looking for a smaller place with many cultural and historical attractions are finding the City of Lilies to be the right place to move to. It's not that small of a place either, as it is home to over 400,000 citizens, but it is still smaller than Rome and Milan. But just like those two places, Florence's popularity with expats means that the accommodation there will be expensive as well.
Milan – the Fashion Capital of the World
Ask anyone what's the world's fashion and design capital, and most, if not all, will answer – Milan. The Milano metropolitan area is the capital of the region of Lombardy in the north and is home to over 3 million residents, which makes it the largest city in the nation.
But fashion and design are not the only important things in Milano. It's also famous for its architectural masterpieces, like the Gothic Duomo cathedral, as well as a thriving performance arts scene. The renowned opera house La Scala is also located here. Milan is the number one driving factor in the nation's economy and is among the leading financial centers in the world, not only the region.
Venice – the City of Canals
Venice is also among the older cities in Italy, and it is very easy to fall in love with the city's romantic aura. It was founded in the Venetian Lagoon, and today it's surrounded by water, though there are communities on nearby islands and the mainland that are part of the Venice Commune. The city of Venice itself has a population of approximately 60 thousand citizens, while the whole Commune is home to more than 260,000 residents. The climate in the area is very similar to the rest of Italy, with mild winters and warm summers. The only thing that you should keep in mind is the heavy rainfall, which causes floods due to the city's specific location.
Remote Places, Like the Countryside
In case you are not interested in living in a big city, there are many smaller towns all over the nation which you may find suitable. There are some pros and cons which you will have to consider if you want to live in the countryside. For example, renting or even buying real estate will be much more affordable in the countryside when compared to say Rome and Milan. On the other hand, you have to keep in mind that there will be fewer job opportunities in smaller cities. And if you are working online, perhaps as a freelancer, some places in the countryside may not have the best internet connection. So if you're determined to settle in a smaller place, you'll want to read ahead and research before you make any final decisions.
Learn Italian Customs and Regulations
Once you move to Italy and register in your city as a resident, you will have six months of duty-free entry for your household belongings. If you have any motorized vehicle you want to import, you will be able to do so duty-free as well if you have proof that you owned it for more than one year. The period in which you can import your vehicle is also six months after you have registered for residence. So keep this in mind before you start looking for overseas car shipping services.
In case you're relocating from the US to Italy with an animal, there are some requirements you'll have to take care of before moving overseas with your pet. You will need to have a vet certificate stating the owner and pet details, as well as any vaccinations. Having a valid rabies vaccination is a must-have, as well as a microchip. Once you have moved in, you will have to get your pet an EU passport from a local vet if you want to travel across Europe.
The English and Italian Language
Learning the language should be at the top of your priorities. Not only will it make the Italians much more welcoming, it will be useful on a day-to-day basis, and much more important if you're also planning on getting a job there. It won't be that hard to do, and there are various tips for breaking the language barrier that may be useful. English is widely spoken in the larger cities, just like in the rest of Europe, and you should be able to get by if you can't speak Italian.