Living in Calgary can sound dreamy for many – there's gorgeous nature, many sunny days throughout the year, easy access to free health care, it's very safe, and perfect for families and all of those who love the peaceful and quiet life. But what are the bad things about life in Calgary? Before you decide whether living in Calgary, Canada, is the right choice, take a look at all the pros and cons you can experience here.
The reason why you plan on moving internationally will have a huge effect on what place you find attractive and suitable for your lifestyle. If you want a significant change, higher life quality, then you might consider coming to the fourth largest city in Canada. Here's what you should know before calling international Calgary movers and moving abroad.
What Can You Expect if You Choose Living in Calgary, Canada? Provincial Tax Isn't on the List
What will getting all the documents needed to travel abroad for living overseas in this beautiful town bring you? You'll be residing in the biggest city in Alberta, alongside Bow River. The population is 1.5 million people, and the average age is 35.7. Alberta is also called the Texas of Canada because of their similarities – agriculture, cattle, and oil. There's also the famous stampede here every year with rodeos, stage shows, and parades, which is why it's also called CowTown.
It was named the cleanest city in the world by Forbes and Clearwater and one of the most livable cities in the world in 2017 and 2018. Alberta has no provincial sales tax, so residents here pay only 5% tax on goods and services. Another fun fact is that the volunteering here is huge – there are more volunteers here per capita than in any other Canadian community. More than 120 languages are spoken here, which means that it's very diverse and that expats from all around the world are welcome.
Is Calgary Expensive to Live in? Learn All the Cost Related Info
The first important thing you should consider before moving overseas is can you afford to reside there. This will also help you see how to live in another country and how different it is from the place you're residing in now. The cost of living in Calgary might be one of the reasons why you're considering it – when looking at the monthly expenses since it's cheaper for more than a thousand dollars from the Toronto cost of living and the cost of living in Vancouver.
Guaranteed prices for International Moving. No Hidden fees or surprises!
FREE ESTIMATE
How Much Money Do You Need to Live Comfortably in Calgary?
Based on the data from Numbeo, a single adult needs around $900 per month without counting in the cost of the rent. If you're coming with a partner and two kids, you'll need $3,250. If you choose to rent an apartment Downtown or very close, you can expect to pay from $920 to $1,600, depending on the size.
If you move somewhere further away, the rent can be from $700 to $1,200. Of course, there are more expensive apartments; these are just average prices. The average salary after the taxes is $3,300, which is more than enough, based on these numbers. Check out the video below to see how much a family of four has to spend per month when owning a home.
Where Should You Live in Calgary? All Areas Have Their Pros and Cons
This fantastic city is divided into four quadrants – Northeast, Northwest, Southeast, and Southwest. There are more than two hundred neighborhoods here. Picking the perfect one might be hard before actually coming here yourself and seeing whether you like it or not, and applying your criteria for positives and negatives. However, some are unarguably the best, so we will list them out and describe who should live there and why. Learn how to live abroad and take a look at the following areas:
Brentwood – This warm and friendly community is one of the most desirable places here. Foodies will love it, as well as young professionals and singles. It's very well connected by public transportation, and it's also very walkable. There are also many public recreational facilities that you'll get to enjoy anytime. If you're moving with dogs, keep in mind that there are numerous beautiful large parks.
Varsity – Some people are moving across the world to find a quiet, safe place to retire or live peacefully with their families. Calgarians can just go here to get that vibe, so asking Is it safe to live in Calgary is completely unnecessary in Varsity. It's just perfect for those who just want to relax and enjoy each day in one of the best places to live abroad with family. Lots of amenities will make sure you're not bored, while there won't be anything to disturb you.
Crescent Heights – This community is in both the Northeast and Northwest, and it's on the banks of Bow River, so spectacular views are guaranteed. It's also very close to Downtown, so young and outgoing people should choose to reside here. Shopping, dining, entertainment, nightlife – Crescent Heights has it all.
Edgemont – All of those who enjoy residing in an active community that's safe and always has some improvement projects should definitely get international moving services and move here. It's located by Nose Hill Park, which is another big plus. You can join some of the expat communities and become another proud member of this neighborhood.
Some Jobs Can Bring You a Lot of Money Here, Even Though They Don't Sound Too Tempting
A lot of us were brought up learning that they should be doctors, lawyers, or managers. However, there are job offerings in Canada that bring almost as much money, but many immigrants ignore those applications. For example, cleaning somebody's home can cost around a hundred dollars for two hours. Nannies are also in demand, as well as waiters, truck drivers, plumbers, mechanics, and electricians. If you have any of these skills, don't hesitate to apply for work, even for a short period if you need money.
The Weather in CowTown Is Another Big Pro
Unlike in other Canadian cities, the weather here is sunny and beautiful almost throughout the whole year. There are some gloomy and rainy days, but more than 300 days are filled with sunshine. Calgary's air is very dry, and the weather changes quickly. The famous warm wind called The Chinook raises the temperature, so you can shovel the snow in one moment and then hang out in a t-shirt in the sun.
Canadian Winters Can Be a Con Depending on How Well You Handle the Cold
One of the reasons some folks don't put CowTown on the list of the best places to live abroad is a very, very cold winter. There are more than a hundred consecutive snowy days, and subzero temperatures aren't uncommon. That is something to expect since you aren't moving to Dubai, but it doesn't have to be a problem. There's an inside walkway in Downtown that's eleven miles long and connects a hundred buildings, so you can be outside and not feel any cold.
It's Much Easier to Get Health Insurance in Alberta
Unlike in other Canadian provinces, here, you don't have to wait for weeks or months to get your health insurance policy and health care. Here you just need to apply for a card and receive an insurance number. Once you get it, all your expenses in hospitals will be reimbursed.
This Fact Makes Immigration a Lot Easier
Many people looking up how to immigrate to Canada are interested in free health care. In some provinces, such as British Columbia, you have to pay for the card, but here that's not the case. The only documentation you have to have is proof that you're a resident. It can be your bank statement, a lease agreement, or anything else, and you'll get the policy.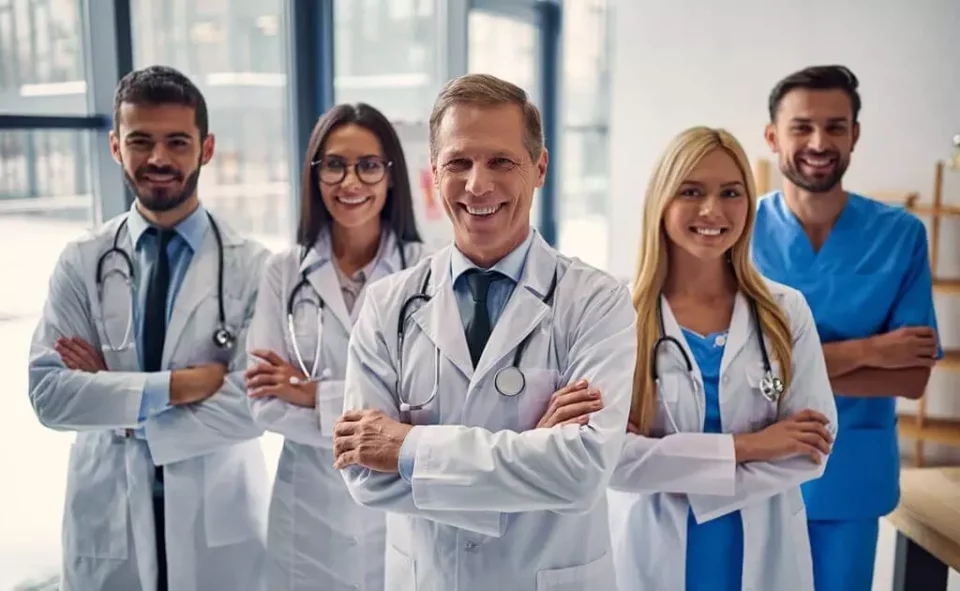 You'll Need a Car to Get Around
CowTown is very spread out, and you'll have to have a car. Most of the people own it also because the markets aren't always at walking distance. The traffic isn't nearly as bad as in Toronto or Vancouver, and in good traffic (when it's not the rush hour), you can go from one end to the other in only 45 minutes.
There Are Plenty of Things to Do, but This Isn't a Destination for Nightlife
Things to do in Calgary are numerous, but they're mostly family-friendly and outdoor-oriented, so clubs, bars, and pubs working late with loud music aren't a thing here. You can go biking, hiking, take a ride to the spectacular Rocky Mountains and the Banff, which are only an hour away. CowTown is a foodie destination, and you'll find numerous amazing restaurants here.
The activities available differ from summer to winter, but there are so many open spaces that you can enjoy in nature anytime you want. Prince's Island Park is great for walks or picnics. Fish Creek is another fantastic option, and we recommend you take a look at this video for more ideas.
Is Calgary a Good Place to Live?
The question is Calgary a good place to live, can have many answers, and none of them is negative. Unlike in other Canadian places, there won't be a need for breaking the language barrier and learning a language abroad, and you'll be residing in one of the most livable places in the world. The only thing left is to get rid of moving stress, call an international moving company in Canada, and book your international Canada movers.
Decide whether you need overseas vehicle shipping, or you'll buy a new car here. Invest in professional packing services because you'll also get boxes and packing supplies. It would be good to schedule a free home estimate if you have stuff that needs custom crating. An overseas moving company can also help you rent storage for the belongings you'll be shipping overseas, so make sure you let them know that. Choose your overseas shipping company wisely, and your relocation experience will be a lovely start to your happy new life in CowTown.