It isn't easy to decide what to pack when moving abroad, and taking everything you own is neither time- nor cost-effective. This is why you require a good checklist before packing your home items. Avoid taking too much or too few things by using our ultimate list of what to bring with you on an expat journey.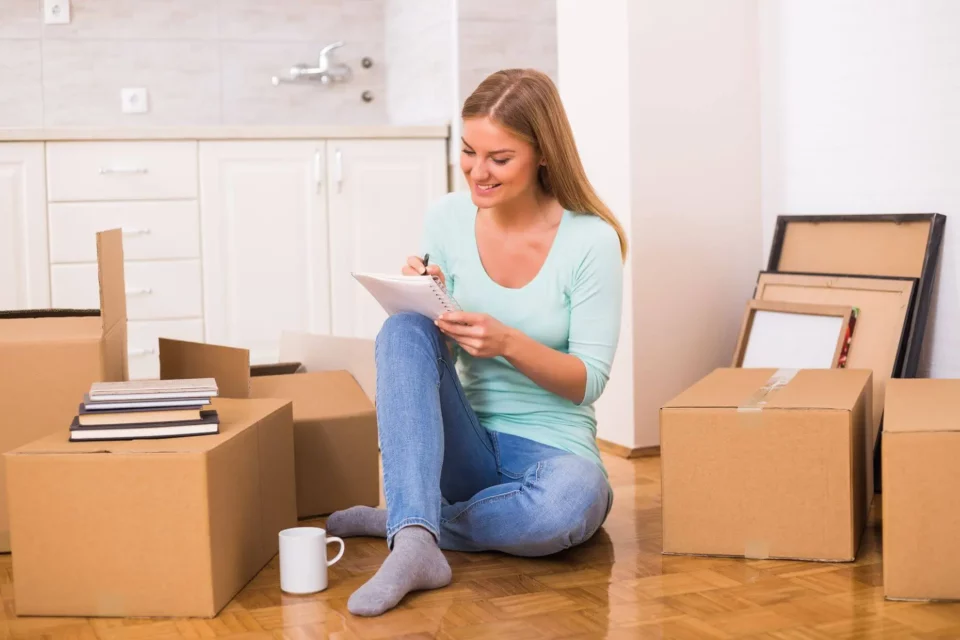 Creating a checklist is a great way to remember everything you have to do, and moving internationally means having a lot on your to-do list. If you're planning on living overseas, you'll have to think way upfront about the move and what you'll take with you. With this list, you'll be ready for life in all of the best places to live in Europe and everywhere else in the world.
Guaranteed prices for International Moving. No Hidden fees or surprises!
FREE ESTIMATE
Make Sure You're Ready for Your International Move
You should start with the logistics and detailed planning of your move. That means figuring out how much money should you save before moving abroad, but also making a relocation budget, preparing your documents, and deciding which international moving company you want to hire. See if your passport is valid, get the visa, go to the website of the embassy of the country you're relocating to and see what requirements you have to meet. It's crucial and very wise to start on time, months before the move, since only the visa process can take up more than six months.
Try to find employment before you move so that you can have a stable source of income once you arrive. If you're relocating overseas for a job, do not forget to prepare all of the relocation questions to ask the employer. Learning about how to get a job in Europe as an American will significantly lower your relocation stress.
It would also be very useful to know where you will stay when you arrive. If you're relocating to an unfurnished apartment, you'll have to set aside some money to buy furniture, or you can move the one you have. When all of this is set, you'll be much more relaxed when packing, and you'll know exactly what to bring.
Decluttering Will Help You Figure Out What to Pack When You Are Moving to Another Country
Decluttering, downsizing, purging – however you call it, just do yourself a favor and get rid of all unnecessary stuff. Donate, sell, or throw away everything that's not essential to you and you know that you won't use it. Minimalism is the best friend to moving overseas, and you will feel a big relief once you see that there are fewer things to wrap and cover. Go through your home and leave only practical items, legal stuff, and things that have sentimental value.
Leave Behind All the Clothes and Personal Items You Don't Need
Packing up your whole closet doesn't make much sense if you're currently living in a climate that has all four seasons, and you're going somewhere where it's only one season all year long. Open all of your wardrobes and drawers, and pack only the pieces needed for the climate you're relocating to. You can use compression technology and suck the air out of the plastic bags to save on space. The same applies to personal products. There's no point in carrying several different creams, shampoos, all of the makeup, and similar things when relocating across the world if you know that you'll be using only one or two. Take only the ones you can't go without.
Deciding What to Pack When Moving Abroad Is a Bit Tougher If You Have Kids
In case you're going to some of the best European countries to live in, and you have small kids, keep in mind that it can be tricky to get a hold of all of their toys. Selling or donating their clothes can be easy, but getting rid of their toys can be difficult. If your kids have many toys and they take a lot of space, be very careful about what you're leaving behind. Box up their stuff while they're away, and leave them only with their favorite things to play with.
Where to Start Packing When You Are Moving?
This question troubles everyone who hasn't moved before. Now that you're headed to one of the best countries to live in, it's time to learn the answer. No matter if you're living in a house or an apartment, start with the rooms that are used for storing stuff. Once you've purged your home, you are left only with the items you require, and there's no clutter in your garage, attic, or basement. Everything that you still require but don't use that frequently can be packed even months ahead. Pack room by room and do not start another one before the first is finished. Designate a place where you'll leave the boxes, and don't forget to label each one. Packing can be a mess if not done properly, so try to keep track of everything by writing down what's packed and what's left. The video below explains in detail what should be packed first, so take a look.
What to Pack When Moving Abroad? Start Your List With the Essential Items
Regardless of whether you're wondering how do I pack for 6 months abroad or you're relocating permanently, your checklist should start with primary items. Sort out your documents needed to travel abroad and personal documents such as driver's license, birth and marriage certificates, medical and dental records, and insurance policies. Keep them all in one visible place.
After that, the next thing on the checklist should be your phone, laptop, and chargers. Make sure that your valuables are always with you – don't leave any money or jewelry in your suitcases that can get lost or stolen.
You can also bring some essential medication with you. If you have special therapy, be sure you bring it with you so that you can continue using it once you move. There might not be the same medications where you're about to live, but there surely are some similar ones. Consult your doctor before moving abroad to find an adequate solution.
It's also important to know what you're not allowed to bring to the best places to live abroad. You can find that information on the official website of the country, customs, or even on the consul's website. There's also an option to ask on one of the expat communities' pages on social media.
A Useful Packing Tip Is to Have One Bag With Essentials
While you're packing, fill one bag that you'll be able to bring with you to the airplane. Carry all of your valuables in it, and bring the toiletries, cosmetics, and clothes that will have you covered for at least two weeks in case your luggage gets lost. Carry enough masks and hand sanitizers, no matter what the situation with the Corona pandemic is. Just in case.
Learn How the Locals Live Before You Arrive
Knowing what lifestyle you can expect when you move will mean a lot when relocating to one of the friendliest countries in the world or some of the best places to live abroad with family. You will adapt sooner and learn a language abroad more quickly if you're already familiar with the culture and vibe. Suppose you're relocating to another country for love. In that case, you probably won't have a problem with breaking the language barrier, but researching the new destination will help you figure out how to live in another country. Once you learn the lifestyle, you'll also have a better idea of what to bring with you.
Speaking of the local way of life, check if the voltage there is different. If it is, don't bring your appliances, even if you plan to buy a converter. It's not good for long-term use. Utilize that space to load other stuff into the container.
In case you decided to bring your pup with you, and you're relocating with dogs, see if the city you'll be living in is dog friendly and where you can walk it without a leash (if that's possible at all.) Put your dog's stuff in your essentials bag as well. It's always easier to figure out how to live abroad if you have your loyal companion with you.
Make Sure You Know What Movers Won't Relocate
There's a number of restricted things that international movers can't move for you and that you can't take with you to another country. If you plan to hire an overseas shipping company, be sure that you haven't packed anything of the following:
Toxic substances like household chemicals. Leave them home or give them to your friends or family,
Money,
Firearms usually aren't allowed unless specific customs procedures say differently,
Pirated or counterfeit materials like movies or books are often smuggled, which puts them on the black list,
Alcohol is allowed in certain customs procedures, so check if that's the case with your relocation,
Pornographic materials and magazines,
Narcotics,
Pressure spray cans can be burst and damage your shipment,
Agricultural products, unless you have a specific explanation.
Hiring an Overseas Moving Company Is Always a Good Idea
Having someone to help you with international moving is the safest option if you'd like your overseas shipping to be smooth and with no problems. Professional movers have years of experience and know how to handle every household item. The relocation process can be very complicated, so hiring someone to do everything for you is a perfect choice. With them taking care of your international moving by air or even overseas vehicle shipping, you'll be able to focus on figuring out how to keep in touch with friends. A reputable company can also provide you with packing services and custom crating to make shipping overseas of your belongings safer and less stressful. There's also an option for oversized freight in case you need it, and you will be able to use a storage unit for a month free of charge. Compare the quotes from the best companies on the market and contact the one that meets your needs. You can schedule a free home estimate and use shipment tracking once your possessions are on their way.