Even when an international moving company provides you with all the help needed concerning logistics and shipping overseas, you are the one who must decide what to keep when moving. No matter how small of a task it may seem, it will get more complicated than with usual cross-country moves. We have prepared a simple guide on what to keep and what to throw away before you move, so you don't lose precious days overthinking it.
Moving Abroad Is the Right Moment to Become a Minimalist
It's no secret that international relocation is costly, and it gets more so with every new item you decide to bring. Therefore, purging through your belongings and deciding what to pack should find its way on your relocation abroad checklist. It doesn't matter if you choose to move to Canada or go halfway around the world and relocate to Melbourne – the less you bring, the more money, time, and energy you will save.
Ask Yourself for How Long Do You Plan on Staying in a New House (and With Whom)
Are you relocating to another country for love, or do you want to advance on a professional level? Depending on your reasons to move, you may already have a set relocation timeframe and know for how long you'll be living overseas. Whether you plan on relocating back home or intend to stay in a new country indefinitely can become a significant factor in deciding what to keep and what to sell when moving away. If you're going to one of the best cities in Europe for college students to continue with education or are a part of a temporary job transfer, for example, you'll need fewer items to bring than if you decide to move for good.
On the other hand, the list of things you'll bring also depends on whether you are relocating abroad alone or with family. While in the first case, you can manage with only a backpack on your back, if you move with kids, you must keep their toys, walkers, and things alike.
You should also think about new housing arrangements. Do places in your new city come furnished or do you have to bring your own furniture? Will you live alone, or are you moving in with friends in an already equipped home? Answers to these questions will bring you closer to forming your own inventory list before getting packing services.
Guaranteed prices for International Moving. No Hidden fees or surprises!
Free Estimate
Consider Things That Are Prohibited in the Future Country
Thinking about what to get rid of when moving across the country is much less complex than doing so when you plan to move overseas. Having to think about customs and stuff banned from your future country is yet another proof of it. Aside from usually prohibited objects, such as guns, drugs, and the like, almost every country has a few more items to add.
Did you know that if you're relocating to Singapore, you are not allowed to import chewing gums? And that, if you plan to move to Malaysia, you'll have to get rid of all yellow-colored parts of your wardrobe? So you don't stumble upon problems at customs and have to pay fees, check if objects you want to keep are allowed for import in your future home.
Let's Start With the Bulkiest Items – Keep Only the Essential Furniture
Large and bulky belongings are the heaviest ones in your possession, and their shipping will cost the most. Therefore, put a little more time into thinking about which furnishing pieces will be essential after relocating across the world. That usually includes a bed, a dresser, maybe a sofa and a work desk.
But what items are not worth moving when it comes to furniture? First of all, many pieces can be replaced after the move for a lower price than it would take to ship them abroad. Secondly, you should consider bringing only high-quality pieces – ancient and mediocre pieces may get damaged and become unusable when the relocation finally ends.
The only exception to these rules is the furnishings that hold emotional value to you. However, they are often fragile, so keeping them safe in storage or with your friends and family may be a smarter choice, too.
How to Decide What to Get Rid of and What To Keep Concerning Electronics and Appliances?
Appliances are also on a heavier side, so ensure you bring only what you absolutely cannot live without. Also, if you plan on renting the apartment after the move, get in the information if some appliances (and which ones) usually come with a place in the new country.
The same goes for kitchen gadgets and electronics, even though they are much smaller. Don't overpack and bring what you certainly won't use, but keep all the essentials. What those are, depends solely on you.
Decide If Your Old Stuff Is Worth Keeping
Maybe you're excited about relocating to some of the best places to live abroad but are still not ready to part ways with most of your household goods. The key is to focus on the positives – on money that you will save and less time and energy spent on packing. But that is not all! Think about how much less housework you will have when bringing fewer things! All in all, even when it doesn't seem like it at first, you'll see more benefits if you decide to purge your home and old belongings than if you bring them all.
What Should I Purge Before Moving Away – The Questions That Will Help You Decide
So, how to decide what to keep when it comes to your older belongings? Here are some questions that can be useful:
Do you use this item regularly? It's reasonable to bring every old thing you still have use of. Sadly, many of our belongings we use so rarely that we even forget they exist.
Does it work properly (or is it whole)? Do you have some electronic piece or a kitchen gadget that needs to be repaired? You should get rid of all unfinished projects of that kind.
Does it still fit you (or your family members)? Pair of jeans that do not fit you, and haven't for a while now, should not be kept – it's that easy. However, there are a few more complaints about children's clothes, for example, because parents tend to connect them with precious memories.
Do you have more belongings of the same type? This question is fundamental when deciding what to pack for your kitchen. You do not need four different sets of glasses, knives, old rags, and the like. Bring just one set of each – it will be enough for a start.
Does it make you happy? Marie Kondo thinks that you should be surrounded only with belongings that spark joy in your life. Ensure most of the stuff you bring does.
Does it have a strong sentimental value? Photo albums, unique objects, special gifts, and family heirlooms all fall under this category. However, ensure you don't assign a big emotional value to objects that don't really hold it.
Dealing with sentimental belongings can be challenging, especially if you decide that you can't keep a lot of them. Take a look at the video below and learn some tips about decluttering sentimental belongings:
Consider The Climate and Think Through Which Clothes You Are Going to Wear
When you plan on living in another country, your research should include more than finding the best international moving services and reliable overseas vehicle shipping. It should also mean examining job opportunities, housing options, safety levels, but also the climate. When it comes to clothes, dominant weather will help in deciding what to keep.
You won't bring the same wardrobe if you decide to relocate to Finland, for example, or move to the Bahamas. Therefore, keep only those clothes that fit the country's climate and determine what you are going to do with the rest.
Personal Documents Are The Most Important Things You Should Bring When Moving Overseas
Out of all the stuff you should bring, documents needed to travel abroad are the important ones. But what should you keep when moving concerning personal documentation?
Documents such as visas and passports are necessary if you plan to move to another country – without them, you won't even be able to enter it. But keep in mind that medical and vet records, birth and marriage certificates, school records, and papers alike also need to come with you. On the other hand, expired guarantees, old tax records, and receipts can be shredded and left behind.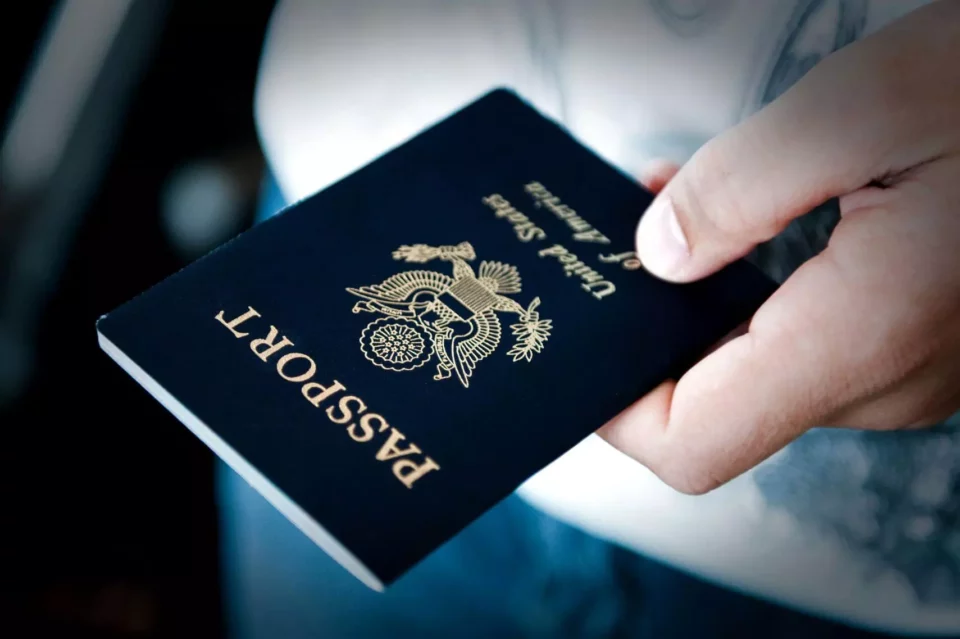 Make Some Time For Sorting the Stuff You Want to Get Rid Of
Now you're starting to have a better picture of stuff you should keep if you plan to live abroad, but do you know what to do with those objects you decide to leave? Several choices are ahead of you. You can:
Sell – belongings you won't want to keep but are still in good condition can be sold. You can organize a garage sale or just sell them on different online marketplaces.
Throw away – reserved for broken or damaged objects that can't be of use to anyone.
Gift – ask your family and friends if they would like to have some of the belongings you do not want to bring.
Donate – unwanted clothes, electronics, appliances, furniture, and belongings alike can be donated to organizations and people who need them the most. Research places where you can donate unwanted items and make sure you contact them.
What Do I Do With All My Stuff When I Move – Considering the Storage Option
You may not want to bring some belongings but still do not want to part your ways with them. They can be sentimental and expensive belongings you want to enjoy when you come back home or just those you want to keep for a little more until you make the decision. In both ways, getting storage services would be the best choice. Therefore, before choosing the right overseas shipping company, ensure that it can offer you storage units for all belongings you are indecisive about.
When Wondering What to Keep When Moving, Consider Which Items Will Be Truly Valuable
Packing is one of the most complex tasks during each move, including an international one. If you want to move efficiently, you must approach it carefully and prudently. Remember that you cannot benefit from overpacking, but also pack all those belongings that are essential to you and your lifestyle. Each item you bring should be valuable, emotionally or practically. Think thoroughly about which of your belongings fall under those categories – follow our tips mentioned above before you contact an overseas moving company and relocate abroad.